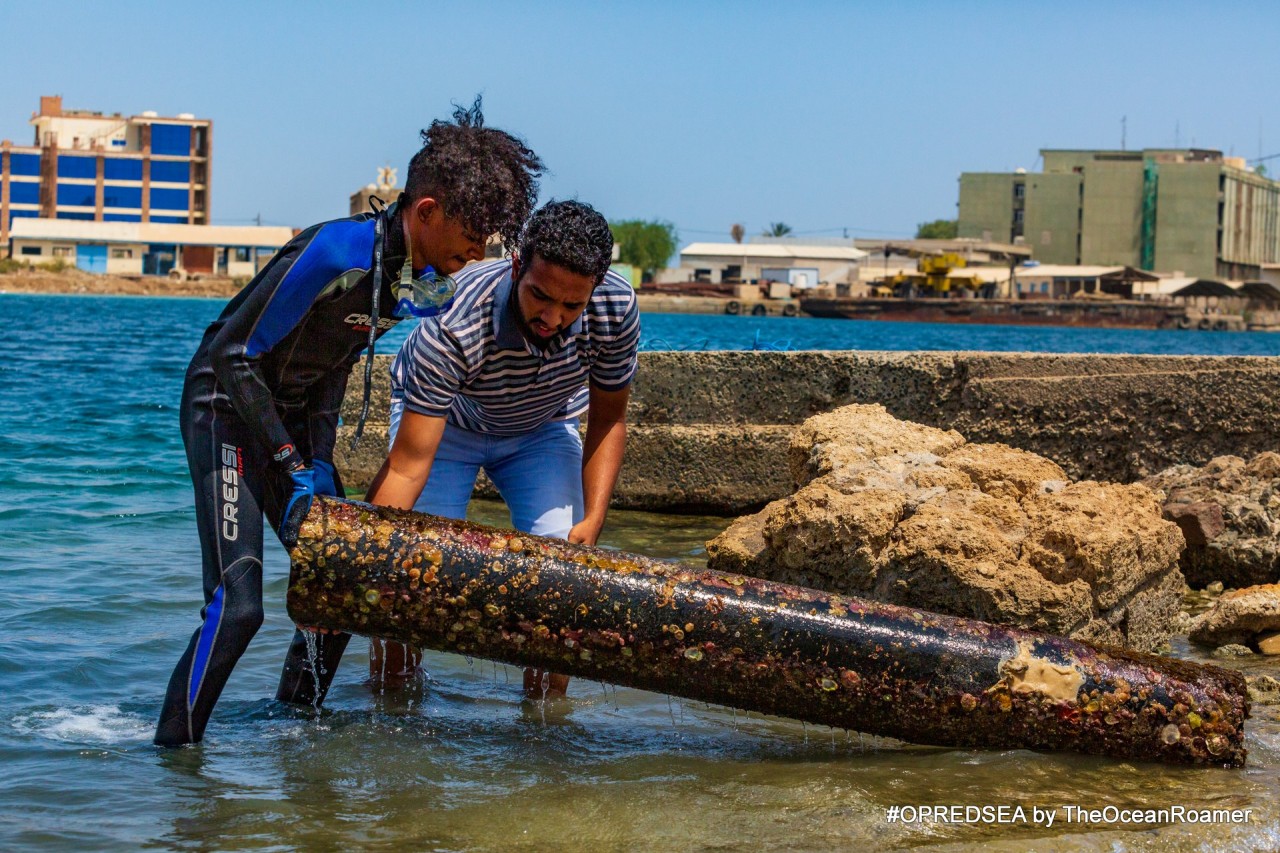 In June 2021, we started cleaning the Port Sudan harbor.
In the meantime we have already recovered more than 7 tons of an assortment of trash.
And no end in sight yet...as we are recovering a pile up of trash amassed over decades.
I will never forget the look on some people's faces, when I decided to start cleaning the house reef of the RSMA|ERC, on my own. It was clear to me, as is the case in many developing countries, that the essence of beauty, cleanliness eludes coastal populations in impoverished countries. There's 2 aspects to this in my opinion.
1. The out of sight, out of mind mentality...
The Sea is the ultimate large scale garbage can. You throw it in there, and it's gone, the smell is gone, it's just all gone, and so clean at that. #sarcasm
2. Discovering the beauty of marine fauna and flora is not something, impoverished people have access to. In Sudan, the coastal population has a very limited connection, let alone stand the knowledge. Their main priority is to make ends meet, on a daily basis. The reference "From hand to mouth" is a daily reality, for 85% of the population, in Sudan.
The median salary, of a university lecturer for instance, is of approximately around 30,000 SDG.
With #OPREDSEA we try to address above problems, by enhancing the value of the natural resources in the eyes of the local costal population. This we achieve by offering free diving courses to volunteers, and of course leading by example.
Recover Repair Recycle Reuse.

RSMA|ERC
The trash we recover from the harbor is as varied as you can imagine, lost ship anchors, miles of ropes, furniture, part of shipments that fell overboard... Tires and plastics are comprising 60% of collected garbage so far.
Under the Recover Repair Recycle Reuse concept, we sort the trash by possible repurposing.
We have now quite a storage of wood, metal and tires; which will need creativity; and whenever we have access to correct tools; man hours of repurposing. More soon on this so stay tuned!

While I started on my own, a few months later we were happily surprised that the entire faculty members decided to also partake in a clean up action on the campus grounds. Obviously we joined the effort, and although braving high temperatures, we did clean a majority of the campus grounds. And had a good time with the colleagues at the faculty, while doing so. We share a bond from that day.
Cleaning the house reef is the foundation, to our biodiversity restoration program.
Have a look at both the RSMA|ERC & The Vault biodiversity restoration project.
Do you like what you read, and would like to support efforts? Please do!
Click here to Donate.