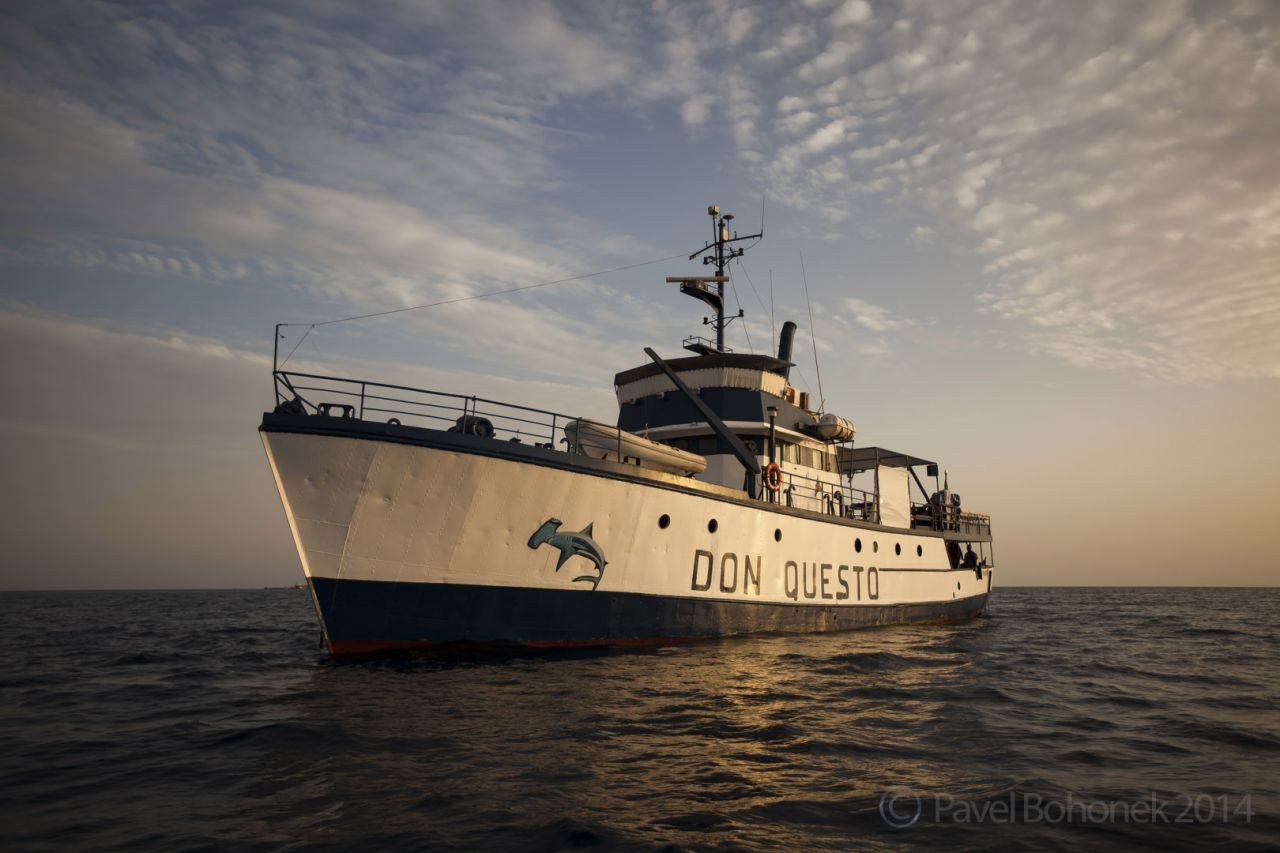 It's with great pleasure that I announce a new cooperation agreement with Capt. Lorenzo Segalini owner of the Research and Liveaboard vessel MV Don Questo, to function exclusively as our Research and Liveaboard for the OPREDSEA21 Research Expeditions and Citizen Scientist Liveaboard excursions.
The Ship, Captain and Crew of the MV Don Questo, make it the best combination possible for the safety and welfare of our research missions. Also the amenities it offers such as a personal recompression chamber, and an adjustable back platform/elevator are just a few of the necessary 'perks' we need for safety and comfort.
Over the last weeks, Lorenzo and I had various online meetings detailing our priorities, plans and future outlook post covid. We also go way back as Red Sea colleagues along the shore lines of Sudan, and have come to respect eachother's skills at Sea. (which is the only measurement that counts when you work off the grid as we do.)
We also agree that it is time to take more concrete actions towards the environment, and the protection of Sudan's natural marine heritage.
I look forward to finally working with Lorenzo and his crew!
We'll be offering citizen scientist trips from February 2021 onwards, and are planning our first official Research Expedition in June 2021!
Stay tuned for more information soon.
The Don Questo was built in Selby (England) in 1964 as a trawling vessel.

In 1984 she was transformed into an oceanographic research vessel under the Italian flag.

In 1991 she had a complete overhaul but it was in 1998 that the Don Questo was fitted out to become a diving liveaboard ship.

New toilets and cabins were added, the restaurant and kitchen were renovated, state of the art compression systems were installed and a hydraulic platform was built.

Every year the boat undergoes a careful maintenance and some modifications and improvements are made, following suggestions and emerging needs by guests and collaborators

Port Sudan - Sudan November 2020
Built to work in the European North Sea.
Hence excellent seaworthiness and the ability to withstand the harshest and most extreme weather and sea conditions.
The ship is able to moor / keep station in many places and conditions in which the typical recreational diving vessel would have to run for shelter.
This allows for minimum interruption to the scuba diving program and offers plenty of options in the event of a sudden deterioration in the weather.
This is particularly important in the South / Deep South.
---