Henri Hemmerechts aka THEOCEANROAMER© stands for non-conformism, idealism, professionalism, a strong sense of social and environmental duty. A mariner, since his early teens, growing up on the harsh shorelines of the North Sea, in Belgium. (the North Sea is not only one of the most dangerous in the world, but also the coldest (it has an average temperature of 17°C in summer and 6°C in winter))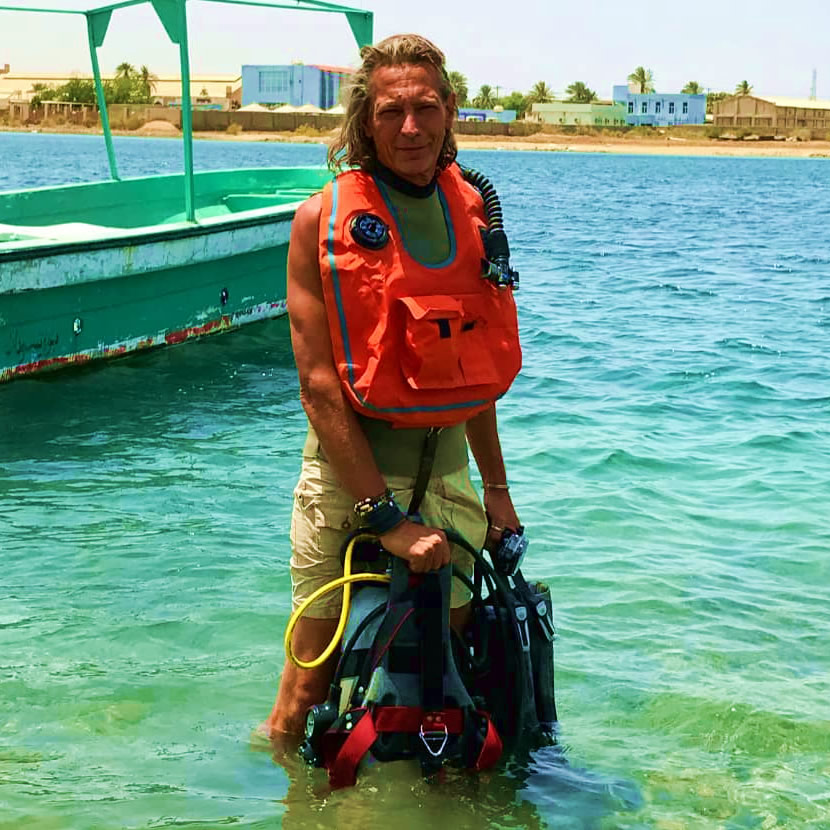 He is a seasoned executive business consultant, speaks 8 languages, a few dialects. An experienced professional diver, and a commercial coastal captain.
Platinum Pro 5000 award recipient in 2010. He has recently celebrated 30 years of professional diving.
Tired of a shallow Existence? Time to Put Some Depth, in Your Life?
Let the Sea, Set You Free!
Credited with the construction, of 17+ Dive Tourism projects, the successful establishment of major corporate brands; from conceptual stages to operational implementation. THEOCEANROAMER is the diving industry's training & exploration sector's, most accomplished independent consultant. Through his assignments, and accumulated experiences; uniquely positioned to consult for SMB's, and corporate clients alike.
An outspoken, no-nonsense mariner and professional diver. Respected by his peers and veterans in the Red Sea for creating self sufficient dive teams and operations in the most remote, and difficult conditions.

Recently he has decided to dedicate his entire efforts, time and resources to the protection, and sustainable development of Sudan's Red Sea shorelines (read: "Return to the Sudan"). Spearheading OPREDSEA, a sustainable development project, based out of Sudan's Red Sea State, in Port Sudan. Check the official page

Besides this he continues to dedicate his time, as the General Manager of the nonprofit in formation IADP – DIVE PROFESSIONALS, which he founded, and has been spearheading since 2007.

Under various online aliases such as THEOCEANROAMER | THEDIVEPRO he creates content for, and manages extensive social media networks.
His Missions and Commitment, to his teammates, fans, partners and customers.
Your Future is created, by what you do today, not tomorrow.
SOCIALLY ENVIRONMENTALLY RESPONSIBLE ENTREPRENEURSHIP
For the Red Sea
By empowering the native coastal communities of The Sudan, to sustainably develop, and protect their marine resources; setting an example for the neighboring countries bordering the Red Sea. To that effect he is currently offering his consultancy free of charge to the relevant authorities, governmental or non governmental organizations, and charities active in the Sudan. Click here for #OPREDSEA
For the Diving Industry
He will continue to combat the negative effects, of globalization and corporate monopolies on the professional diving industry; by uniting quality oriented diving professionals; under the first International Association of Dive Professionals (IADP). Pushing for trade recognition, a new quality rating, professionalism, benefits and giving a voice to it's workforce.
For the Marine Environment
Continue developing the GOBLU3 initiative, connecting ocean sustainability professionals around the world. Addressing the failings of the classic marine conservation efforts; and subsequently empowering professional divers worldwide through courses and example to do their share locally.
Follow me on: