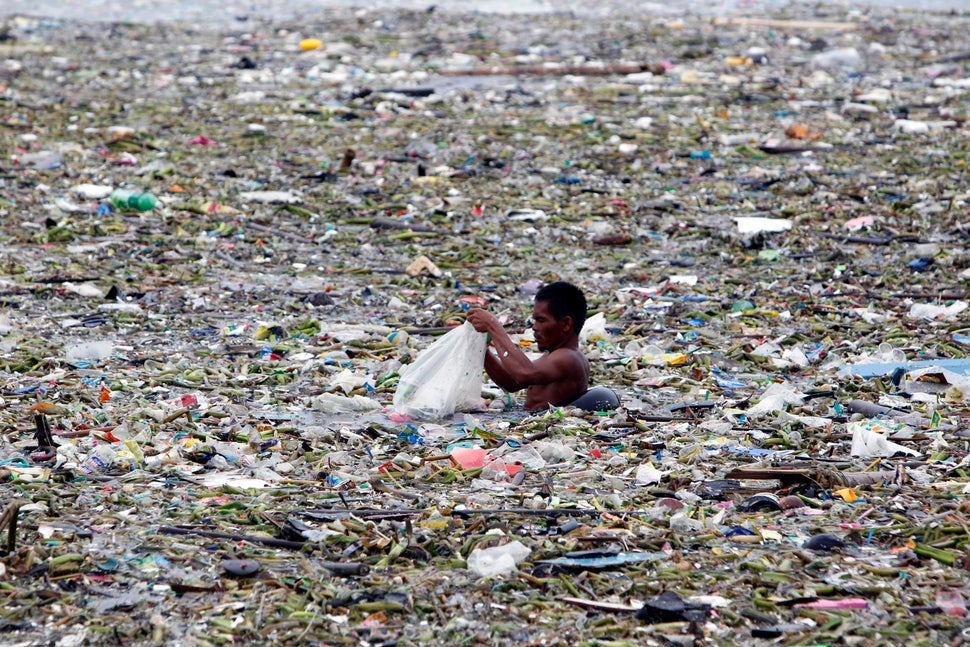 Erik de Castro/Reuters
A man collects plastic and other recyclable materials from debris in the waters of Manila Bay in Manila, Philippines, July 30, 2012. Mismanaged waste from land is the primary cause of the ocean plastics crisis.
From Land To The Sea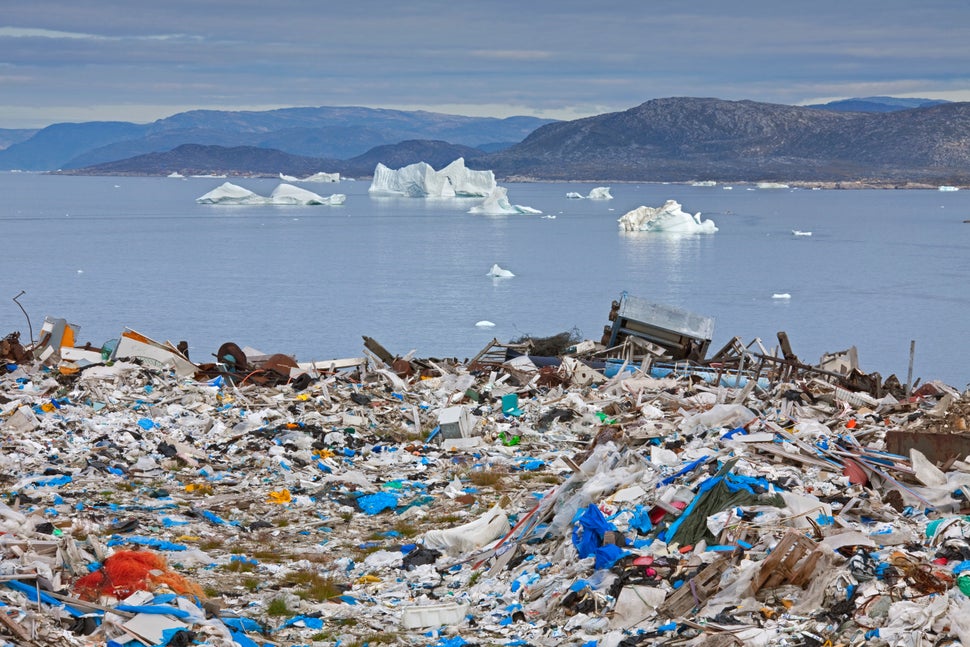 Getty Images
Trash builds up on the coast of Illulissat, a town in Greenland.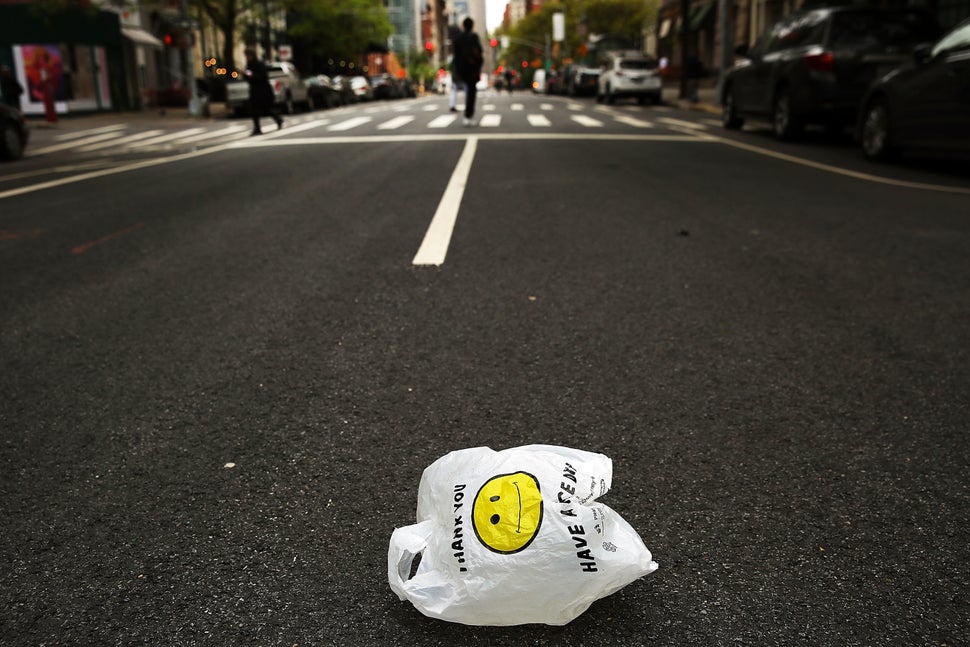 Spencer Platt/Getty Images
A plastic bag sits on a Manhattan street on May 5, 2016. Plastic bags are used for an average of
12 minutes each
. But it could take up to
500 years
or more for a plastic bag to degrade in a landfill.
The Not-Very-Long History Of Plastics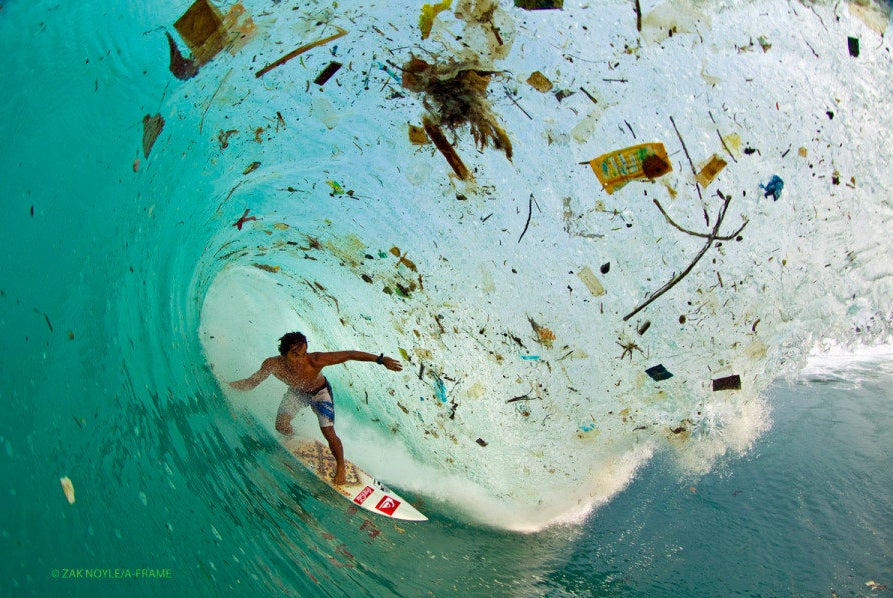 Zak Noyle/A Frame Photo
In 2012, photographer Zak Noyle captured the Indonesian surfer Dede Surinaya surfing in waters
choked with trash
off the coast of Java, Indonesia.
Original author: Mosbergen