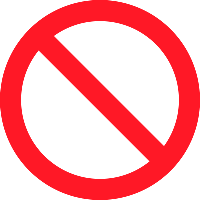 Protecting the Sudanese Marine Park Reefs, of further destruction, due to unsustainable mooring practices, by visiting vessels. But also protecting other popular reefs outside of the parks, such as Shaab Rumi Atoll, a historical site for divers around the world.
"2022, the year we stopped  destroying, the reefs of Sudan."
As it houses the remains of the 'Pre-continent 2' Experiment, lead by legend of diving,...None other than J.Y. Cousteau, whom with the 'MV Calypso' and it's crew in 1963; brought innovation by experimenting living underwater for 30 days. This historical site is constantly threatened and needs protection, at all costs.
The project consists of 5 stages:
Research, fundraising and purchasing of all necessary materials and equipment. Manta Ray underwater hydraulic anchoring system, a custom built work boat for mooring works.  Subsequently shipping to Port Sudan.
During our Research Expeditions, identifying areas used by unsustainable mooring practices; and ranking them in order of priorities; starting with Shaab Rumi Atoll's 'Pre-Continent 2' Historical site, and Sanganeb Atoll.
Training and Mooring Expeditions: During 3 separate expeditions, a local dive team will be trained and coached on the job; while mooring the locations identified.
A maintenance, usage and reporting program will be setup with local stakeholders.
Mooring areas are constantly expanded, on a quarterly basis; with direct supervision for the next 3 years.
Initial fundraising capital of 250,000 will ensure, stages 1 - 4 are funded. Whilst thereafter it is expected for Sudan to be self sufficient.
We have chosen the worldwide renowned, Manta Ray anchoring system:
MANTA RAY® earth anchors are driven tipping plate soil anchors for reaction of tensile loads. MANTA RAY anchors have ultimate capacities up to 20 tons.The beautifully simple, effective and low cost MANTA RAY anchor system represents a major breakthrough in anchoring technology with a multitude of uses in Marine Markets. This system also ensures no further destruction to the marine environment.